THE FAMILY BIBLE CHURCH (C&

MA) ~ 1256 W. Broadway, Muskegon, MI. 49441

Sunday School 10:00am ~ Sunday Services 11:00am. & 6:00pm.

Wednesday Service & Prayer Meeting 7:00pm.
Click here to edit subtitle
Superman's Confession
 I know that I'm supposes to be
A city never hid.
I know that others think I've done
Great works I never did.
 But you alone, dear, God, you know,
The strife within my soul.
Of how I battle constantly
To reach each saintly goal.
 I'm a robin on a wintry day,
Too early for the spring.
I'm a blue bird when the sky is gray,
I fly, but with bent wing.
No cape, no gown, no "S."
I usually wear thick glasses.
My hair's a constant mess.
 But Sunday after Sunday,
I pull myself together;
Strike a pose, pen some words,
And preach the life, "I'd rather."
 I'd rather be, as some see me,
An angel unpretentious.
By grace, may they see you in me,
The side that's not contentious.
-Pastor Jerry DePoy
THE HAND THAT LIFTED ME
I tried in vain to lift myself
From the place of setting sin.
I could not allow myself to die
So, in vain, I tried again.
 I struggled in the quicksand,
But sank in the mirey clay.
I reached for a branch to hold me,
But it snapped and broke away.
I yelled for a friend to save me,
But no one heard my cry.
I whimpered in the darkness
Afraid that I would die.
And after death, it overwhelmed me,
For where was I to go?
Death would lead to judgment.
Judgment would lead to woe.
The darkness turned to blackness,
And blackness touched my soul.
I thought I heard the laughter
Of a demon far below.
And I was sinking deeper;
My bondage now a chain.
My eyes, no longer searching,
I numbed myself with pain.
It's then, I saw a candle
Flicker in the night.

I saw no face to ponder;
Confused, at first, with fright.
I heard no voice of comfort.
I saw no frame of man,
But by the light of the candle,
I saw an outstretched hand.
A hand, not soft, but rugged.
A hand held out to me.
I saw by the light of the candle,
A hand to set me free.
Almost without a motion,
I responded to this grace.
With greatest strength he lifted me
Unto a higher place.
I pressed upon him greatly,
With tears, relieved, unmarred.
It's then I saw by the candle's light,
The loving hand was scarred.
Those loving hands still hold me.
I'm saved by wondrous grace.
I've seen the hands of Jesus, 
Someday, I'll see His face.
-J.D.
Don't Apologize for Tears 
If green green trees forsake their leaves,
              Then it's alright to cry.
    If winter snow knows when to go,
               My tears I won't deny.
         For tears are but a cleansing
             To purify the soul;
    Lest bitter roots attack the heart,
           And bitter fruit unfolds.
       Don't apologize for tears.
       It's a sign that the soul is free;
    For a cold cold heart never cries.
           It's blind and cannot see.
  Tears wash the eyes of self and sin,
        And rid the soul of shame.
  Tears salt the heart with tenderness,
       And moves the mark of blame.
  And when the heart is soft as flesh,
          God's word can enter in.
 And in the soul that's fed with tears,
         God's love can grow again.
         Don't apologize for tears,
      For tears do have their place.
    Only those who let tears come,
   Will grow to know God's grace.
-JD
My Hedge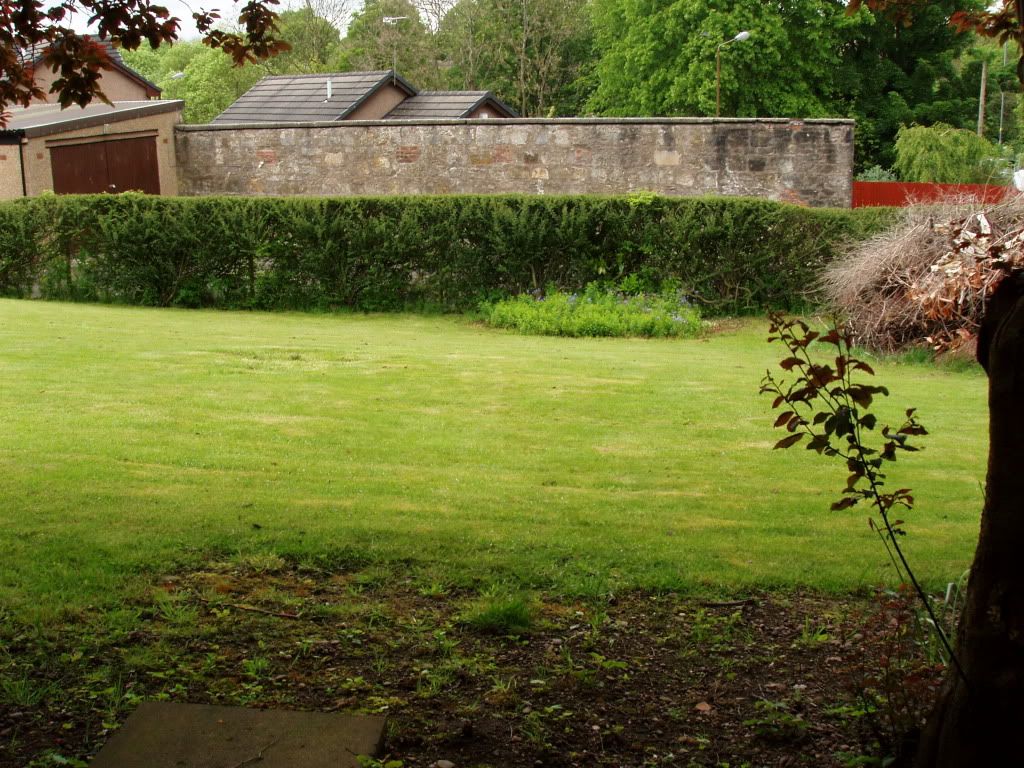 I'm hedged about on every side
With walls so thick and strong.
I never have to fear or doubt
Each day I walk along.
I'm hedged about by righteous saints.
The Church, my dearest friend.
Each time I falter in my step,
They kindly take my hand.
I'm hedged about by angel wings
Where ever I may go.
They watch me in my deepest sleep.
They chase the darkest foe.
But these are walls that can be torn,
Or caused to go away.
The storms of life may ruin a church.
The angels may not stay.
So where's the hedge that keeps my soul
And holds me safe and sound?
How can I rest at peace within,
If I've no sacred ground?
Where is the guardian angels' hedge ?
Where are my life long friends?
How quickly Satan threatens me,

My very soul within.
Ah! It's there, he cannot penetrate.
It's there, a hedge is made.
For placed about my struggling soul
Are hands that will not fade.
Scarred hands took pain for me.
Brave hands that bore my sin.
I'm hedged about on every side.
My soul belongs to him.
Friends may leave, and leave they must.
The angels may retreat.
But Jesus is my truest hedge.
I stand in him complete.
-JD
When It Seems…
 When it seems
Like Jesus is far, not near,
Look to your heart, for He is there.
 When it seems
Dark clouds have passed your way,
Don't forget, take time to pray.
 When it seems
God has spoken for the very last time,
Open your Bible,
And read just one more line.
When it seems
Your best just will not do,
Trust the Lord to take care of you.
 For the night soon passes,
And the day will come,
And the shadow will fade
With the morning son.
-JD
BEHOLD HIS MAJESTY
How can one walks with ears so deaf,
With eyes that cannot see,
When all around the earth does speak
Of Heaven's majesty.
The clouds bestow God's strength and force
By which the heaven's move.
The flowers reveal the passion of
God's tender touch to prove.
The trees, the haven of the wind,
Their song, the angel's breath.
And birds repeat what they have heard
For those who listen best.
I'm listening to their sweet long song.
I feel the wind they breathe.
And I will sit in audience,
And watch them in their trees.
For the orchestra of all this life
Beats within my breast.
God's Spirit moves upon my soul,
I commune with holiness.
I house within my hidden heart,
God's Spirit, my best friend.
And he conducts for me a tour,
When I'm alone with him.
I cannot walk without his voice
Speaking loud and clear.
I cannot look without the hope
That he is very near.
God can heal an ear gone deaf,
Of cause the blind to see.
Let God move within your breast.
Behold his majesty.
-JD
 Don't Quit
How many times
have you uttered "I quit!"
And knew that you could not,
When you thought a bit?
For life's cries repeating
"The task is not done.
Souls are still lost
That need to be won.
And how many lessons
Must we learn to face,
Before we will learn
The strength of God's grace?
For we grow and prosper
Through pain gendered strife,
And we sink our roots
When the storms at it's height.
Let's choose closer Heaven
When clouds come our way,
And cherish more dearly,
Our privilege to pray.
Yes, we must march onward,
Not sulk in remorse.
Let determine to fight,
And finish the course!
-JD
I NEED THEE EVERY HOUR
Have you ever thought,
"What does God do to occupy his time?"
Some men have a thousand chores,
And some have only nine.
What is the work God has to do?
The heavens have been made.
The stars are nestled in their path.
The trees give daily shade.
The earth seems to go by itself
Without much stress or strain.
The seasons come and seasons go,
And spin around again.
Has God forgotten us below,
And gone some place to rest?
Life machine is finely tuned.
There's not much work, I guess.
But all of this is but fool's talk,
For God does never sleep.
For everything is dying slow,
And God has tears to weep.
Eden has overgrown with thorns,
Jordan's banks stand still.
Cananite's possess the land.
Goliaths roam the hill.
Guardian angels work the nights,
Daniel's in his den,
Peter's in the judgment hall,
David's fell to sin.
Oh God of grace,
Keep thou my soul,
I need thy daily power.
Sustain me with your presence, Lord,
I need thee every hour.
-JD
LOVING OTHERS
I read the Bible through and through
And often wondered what to do,
And in my Spirit I found this true,
That I should live for others.
I'd thought to wear a robe so bright.
Would make me more a perfect light,
But all of this would be a blight,
If I lived not for others.
I thought to give the perfect gift,
Would surely show my righteous thrift,
But all of this would surely drift,
If I lived not for others.
I thought to shed my blood a far,
To wear the martyr's ugly scar,
But of this would be a mar,
If I lived not for others.
Lord, may I be the guiding hand
For those too weak they cannot stand.
When they say, "can't," may I say "can!"
O may I live for others.
Lord may I be the eyes that shine
For the eyes of those gone blind,
May they see through the eyes of mine.
O may I live for others.
Lord, may I be the perfect friend
For those who've come to journey's end,
Someone on whom they can depend.
O may I live for others.
 Yes, may I let the Christ in me
Be seen without for all to see.
And may this be my perfect plea,
Lord, may I live for others.     -JD
Thunder Storms
 I love the sound of an approaching storm
When nestled in my bed.
I even move to the window's edge,
Almost, as if I'm led.
 I find a strength in the thunder's clash.
And the fire that lights the night.
The pouring rain engulfs my soul,
And takes away my fright.
 I even feel a touch of pride
Knowing I'm safe and warm,
Within the house built by my hands.
Yes, built to stand the storm.
 If I, by human nature thrill,
To see my house secure,
Does it not bring joy to God
To see his child endure?
 The demon of darkness cannot stem
A candle in the night.
Nor can a false or thundering voice
Cause a Christian fright.
 I'm nestled in a place secure.
I sleep on Jesus' breast.
I've come to trust God in the storm,
In prayer, I am at rest.
 -JD
Are you looking for answers
To life's greatest quest?
Are you searching for truth
No less than the best?

Are you satisfied only
With man's foolish claims,
That monkeys and man
Are one in the same?

Or is there a God
More real than the stars?
And is there a power
Greater than ours?

Could there be a Heaven
Where sin cannot come?
Is Jesus, in truth,
God's only Son?

Here are some answers
That all must address.
A fool will neglect them,
But the wise will confess.

That God is the answer
To where man began.
And God is the answer
To where man will end.

-JD
THE CROSS AND THE MORNING STAR
When did the tree at first appear
The symbol of our Christmas cheer,
So fresh and fine and green,
Sparkling strings of twinkling lights,
Dancing long on winter nights,
Glad, and quickly seen.
There is a tree that I know of,
A tree that speaks of God's dear love,
But strange it seems to me;
It's all alone on a rocky hill. 
It stands in darkness, very still,
The shadow of a tree.
It is not full.  It is not green.
Two dead branches can be seen,
Both gray and darkened red.
Long rusted nails pierce through its' frame,
My human heart thumps loud with pain.
The sight, a sight to dread.
Then suddenly as the night meets dawn,
My thumping heart is still and calm, 
The Morning Star appears,
And gives its light to the old old tree
Standing there in majesty;
Relieving all my fears.
Oh may this cross, though scarred with stain,
Be placed in every window frame
Each Christmas near and far.
For the scene which tells the story best
Of why the child was born and blest,
Is the cross and the Morning Star!
-J.D.
 DEAR DAD
Did you know that I have learned
So much from you at every turn?
For in my childhood you were there,
Teaching me that you did care.
I learned to catch a ball at three.
I learned because you played with me.
At four I learned to bow my head,
Because you knelt beside my bed.
At school, I learned my A,B,C's,
But you did teach me more than these.
Much much more than printed page.
Much much more I learned with age.
For in my childhood memory,
You were always there for me.
I never knew a cold dark night.
I never went to bed in fright.
I never knew a meal passed by.
I never knew a lonely cry,
For you were there the long night through,
So much I learned from watching you.
In my teenage years it may have seemed,
That other lights were more esteemed.
But you were still my guiding star,
Though at times I wandered far.
I was listening, my compass set,
For I was learning from you yet.
Now long years have passed us by,
But you still have my childish eye.
I'm watching you, and learning still,
For life contains another hill,
And you must lead and lift the load,
And I will follow with the road.
The other day I learned much more,
Then previous years, I knew before;
Just how strong a Dad should be 
As you were facing surgery.
I saw your faith in God above.
I saw your peace.  I saw your love.
I thank you, Father, for the past.
Your teaching then, has held me fast.
But most of all I wish to be,
The Dad I saw in surgery.
-J.D.
 KITE STRINGS
A Father held a kite string loose, 
And let the strong wind blow.
His child looked fearful to the clouds.
Did his Father know?
The kite flew high and tossed and turned,
And bent this way and that.
It dipped and tailed, then took new height,
But the kite string never snapped.
When the cloud passed by,
Came a blue, blue sky,
The kite did proud
ly sail.
The Father knew the strength of the string,
The wind would not prevail.
And then the Father gave to his child,
This trophy of flying grace.
And the child took hold of the string and branch,
His fear had been erased.
-J.D.
THE PRAYER OF THE PRODIGAL
I've wandered astray from thy holy path
By losing my way from thy guiding staff.
I turned to without, to darkness and death.
I found only doubt and shortness of breath.
With tears upon tears, so wounded and worn,
I'm flooded with fears, so tired and torn.
O God, wash me wholly; forgive me I pray.
O God, hold me closely that I might not stray.
Thank you, dear Lord, for arms opened wide,
Please teach me, dear Lord, to stay by your side. 
-J.D.
THE CHRISTMAS GARMENT
An angel asked the Father,
"Have you planned your Christmas gift?
Tis the holiday season,
I know you're always thrift."
"For certainly," he continued,
"You know men seek your wealth.
A high expectation comes from them...
Goodness, riches, health?"
"What's that you say?  A garment each
For them to wear the same?
One size fits all, a perfect gift
For those that call your name."
"Who wore this garment of pure white?
T'was worn by your own Son?
This year, he's wrapped in swaddling clothes,
A babe on earth, your Son."
Then the angel asked, "But Father,
If Christ wears only rags,
Won't all men reject your gift,
And not see Heaven's tags?"
Y"Yes, it's true," came the answer,
"But the chosen few won't walk away.
They'll wear my robes of righteousness
With joy on Christmas Day."
-J.D
LEANING ON THEE
 Lord, how can I finish the task there's to do?
And how can I win the lost world to you?
 For I am so limited, so fragile and weak.
And I'm just a sinner, timid and meek.
Lord, you know how I struggle from each day to day,
So fill me with power, and show me the way.
Lord, thank you for words so constant and true,
And thank you for strength and grace you renew.
Lord, thank you for purpose, a tribute most high,
And thank you for service, a King's child am I!
Lord, thank you for calling mere sinners like me.
I'll finish my task by leaning on Thee.
-J.D.
THE CHURCH
There's buildings in the cities so tall and oh so fine,
But the best architecture is the Church with its' ringing chime.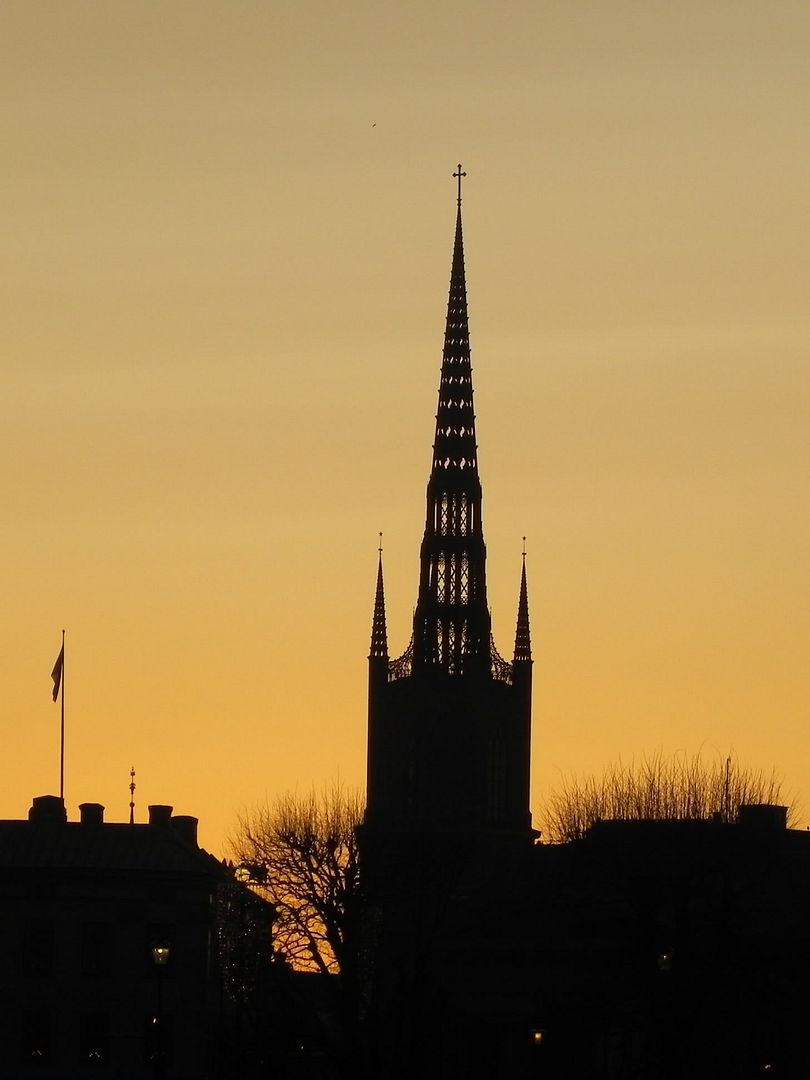 The Church of God's blue Heaven, where all God's people go
To worship in the Spirit to walk in Heaven's glow.
The Church with its' foundation, not made with earthly hands,
Not made of clay and mortar, but alone on Jesus stands.
The Church, though not the tallest, not much in some men's eyes

To me, the Church is the greatest of all to grace the skies.
-J.D.
A CHRISTMAS GIFT
A gift is not given
Without time or care.
A thought must be taken, 
A blessing to share.
To think of someone
Besides self or gain.
To give, not for favor, 
For fortune or fame.
True giving is getting 
More blessed indeed,
The blessing is giving

All else only greed.
-J.D.
HIS BRIDE
Does God at times get bored with man?
God's way are so divine.
And man proceeds at human pace
Slowly passing time.
God has angels strong in flight,
And Heaven to glory in.
Man lives on long through the night,
And often falls to sin.
Why should God care for me,
A creature of this earth?
How can my slothful sinful soul
Give him hope of mirth?
And yet I'm told, "He loves me so."
I laugh amazingly.
My mirror reflects no true delight.
What does God see in me?
Not what I am, or who I am,
My pride cannot equate.
It is that he loves, because he loves,
That I can celebrate!
For in his love, excitement flares,
And purpose does exist.
And I'm the object he had deemed
To share his tenderness.
I'll never know the why of this,
His faith in me abides?
But, I too, by faith, accept his love.
I'm thankful I'm his bride!
-J.D. 
HIS HAND I TAKE
I made a decision long time ago
That Christ I'd follow, even though,
The road might falter, my way seem dim; 
I'll keep my eyes on only Him.
That decision I made, it ended all,
The choices I make both big and small.
For every problem he's foreseen,
And all I do is on him lean.
It amazes me every time I step
To think the Lord is leading yet,
But when my trials seem most dark,
He comforts me within my heart.
He's never made not one wrong turn.
It's taken time, but I have learned
That he is wise, and good, and strong;
And gives more grace when the day is long.
As a vessel must cross the wide wide seas,
I too, must go with the coming breeze,
But I've no fear to be on board
For I know the pilot, Christ the Lord.
He is the master of the ship,
And I shall sleep inside of it,
Until the day that I shall wake
On Heaven's shore; His hand to take.
-J.D.
DREAMS DO COME TRUE
I remember when I was a child
I too
chased puppy dogs through
autumn's leaves
I too
rested in the woods
and waded in the creek
I too
wanted Halloween to come
and played the char-coaled bum
I too
thought old age
lacked friendship, fellowship, and fun
I too
wished to be Peter Pan forever
with the wind
But, with age,
I gained the sweet memories of the past
and the fulfillment of dreams come true.
-J.D.
THE GATEKEEPER
The Psalmist said in days of old,
"A gate keeper I'd rather be,
Than the highest king in all the land
Where no one talks to me."
A gatekeeper stands beside the door
Where all who come will know
His readied smile and cordial way
For those who come and go.
Larry stood beside this door
Dressed in his suit of blue.
He stood there almost every day
To greet the friends he knew.
A hospital can be a lonely place
Where tears are often shed.
Healing is given for the heart
When loving words are said.
In tribute to our faithful friend,
The "gatekeeper" at our door,
We place this plague with honored love,
And remember him once more.
-J.D.
I MISS YOU
It's not the tears that line my face,
It's not the feeling of disgrace,
It's not what others think of me
That hurts so much inside of me,
It's that I miss you so.
I only wish that you much knew
How oft in love I was with you.
How I would praise your very name
And our relation proudly claim;
But now, it's gone and not the same;
And now, I miss you so.
Why could we not go on some more,
And conquer worlds far up the shore?
Why did we have to let walls rise
That brought the tears into our eyes.
It took me by complete surprise;
And now, I miss you so.
If we had love, as it seemed true,
The hurts will heal for me and you.
It's just that now I hurt inside;
Call it love, or call it pride,
For now the tears I cannot hide;
And I still miss you so.
-J.D.
HOW SEE YOU THE MAN?
See you the Man
Bent low with pain?
See how they mock Him 
And strip Him with shame?
See how they cruelly
Spit at his frame?
How see you this man,
Jesus, by name?
You see his sweat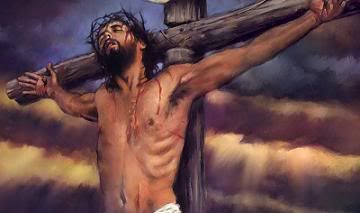 ,
I see his crown.
You see him naked.
I see his gown.
You see him broken.
I see him tall.
You see him weeping.
I hear his call.
You see the soldiers;
Their glitter and sword.
I see the love
Of my precious Lord.
You see him bleeding
With wounds opened wide.
I see redemption
Pour forth from his side.
You see defeat
As he gives up the ghost.
I hear the singing 
Of the heavenly host.
You see the tomb
Sealed shut with its' chains.
I see the throne
Where my Jesus reigns.
You say it's myth.
I say it's mirth.
You say it's death.
I say it's birth.
Dear friend,
You can envision
What you wish to be,
But as for my eyes,
His glory I see.
Mere flesh with its' vision
Is blind to God's grace.
But faith brings us verily
To look on His face.
-J.D.
CALVARY
 Come climb Golgatha's Hill with me
To the mount called Calvary.
Walk the dim lit path that day
Where Jesus took my sins away.
Behold the tree sunk to the ground.
Behold the body coming down.
Behold the bloody bark and sod,
Tis the blood of the Son of God.
Behold the feet, ripped with nails.
Once precious feet the children hailed,
"Hosanna Highest, the King of Jews!"
There now he hangs for me, for you.
Behold the knees, bruised there,
That once were bowed in loving prayer.
Behold his side sliced with pain
That men might call on his dear name.
Behold the back torn from its' flesh.
See its' awful ugliness.
Behold the face, the bleeding beard,
The thorny crown the soldiers jeered.
Hear the words spoken slow,
"Father forgive them, they do not know."
Yes, hear those words, my Hell-bound friend,
And let me urge you, trust in Him!
-J.D.
COME AND DINE
The wayward soul seeks oft to find
Reproach from all his sin;
A lighting bolt to slash the sky,
Or a cold and stormy wind.
The wayward heart doth grieve inside.,
"Stop, my son, retreat!"
But outward signs leaves greater doubts,
And seldom seems to speak.
Oh slow the process of the sin
That holds the wayward child.
Sp slow. it soothes the soul to sleep,
So slow, it seems so mild.
But, oh, the pain that cries beneath,
The harbor of the soul.
The inward tears find no relief,
And ever onward flow.
Ph, pity shame one cannot hear
The spirit speak aloud.
His voice is dimmed by fleshly wants
As the sun behind the cloud.
The glittering signs that lead to death
Are all too well made known.
The only caution to stop the soul
Is the Holy Spirit's groan.
Oh, wayward one, hear that voice.
He bids you "Come and dine
On fruits of love and tenderness.
And grapes of gentle wine."
Let Him touch your soul within.
Let Him have his turn.
And just as days not long ago,
Your wayward heart will burn.
"Come and dine, my son, my son,"
He bids you "Come and dine."
He bids you stay so close to him,
As the branch is to the vine.
-J.D.
God's Listening
Have you ever reached upward
To talk with the Lord,
And feared that He'd smite you
With open drawn sword?
Or that He'd neglect you,
And leave you alone?
That God was too distant
To hear when you groan?
Dear Saint, be reminded
Of Christ's earthly walk,
For though He was busy
He made time to talk.
He made time for listening,
And loving the least.
While others were sleeping,
His work never ceased.
He made time for Nicodemus,
Who came late at night.
He made time for Paul,
And showed him the light.
He made time for children,
They sat on His on His knee.
He made time for a thief,
And answered his plea.
He always said, "Come,
There's room at my side.
He always was waiting
With arms open wide.
If Jesus made time,
While clothed in life's flesh,
He now listens fuller
In His holiness.
Go to Him, my friend,
He's waiting above.
Come, marvel at His wisdom,
Come, bathe in His love!
-JD
God's Wedding Promise
There's nothing on earth can separate
Two lovers joined by God,
For hand in hand they'll face each test
While on this earth they trod.
For better, for worse,
For richer, for poorer,
Their love grows more each day,
And soon as one they do become,
When pressures come their way.
They pay the bills, they toil, they sweat,
They pray a thousand tears.
They laugh, they cry, and never forget
The days and passing years.
They raise their kids with special love,
And pray for them each day;
That they will find that life is kind
When tomorrow comes their way.
And when life seems to pass them by,
They have themselves to hold.
In life they're always young at heart,
And never growing old.
They still hold hands like yesterday,
As children in a park.
Their initials are imprinted on the diary page,
And circled with a heart.
And when life comes unto the end,
And one must go ashore;
The other will hold on to the diary page,
And live in dreams once more.
-JD
 Read and Become Wise
 Each person has a message
Placed upon his heart.
I'd like to read theme
And understand each part.
 Reveal to me your reasoning
Of how you think, and why,
Of how you go on living,
And if you plan to die?
 To drink each cup of knowledge
Is to read each written line,
Place it in its' value
And test it in your time.
 Not all books hold a forture.
Not all lines written true,
But to know each every meaning,
Will make a better you.
 So read in understanding,
Not to criticize.
Read for truth an knowledge,
And soon you will be wise.
 -JD
A Mother, Daughter And
Grandmother
-from Gramma's perspective-
 It seems like only yesterday
I carried you both night and day.
I prayed for you before your time,
And dressed you sweetly in mind.
 In girlish pink and satin lace;
I dreamed you'd have a smiling face.
Your father claimed you at first sight,
"She has Daddy's chin and Daddy's fight!"
 But deep inside my heart I knew,
That much of me was more in you.
Your eyes were mine, I'd watch you rest,
You laid so softly on my breast.
Your heart was mine, I loved you so,
My daydream doll from head to toe.
I guess I knew you'd grow someday,
That baby cribs would go away.
That dressing you in lacey tights
Would quickly pass on through the night.
That others would smile upon your face,
That you'd discover another's place.
 That your thin frame would be soon grown.
And you would someday leave our home.
Now…your baby doll is real.
I guess I know just how you feel.
 Please let me look upon her face,
And dress her once in satin lace.
And let "Gramma" rock her to rest,
And press her gently to my breast.
 For mother's need
 A child to hold,
Both when they're young
And when they're old.
-JD
My Hidden Pond
 Dear Lord,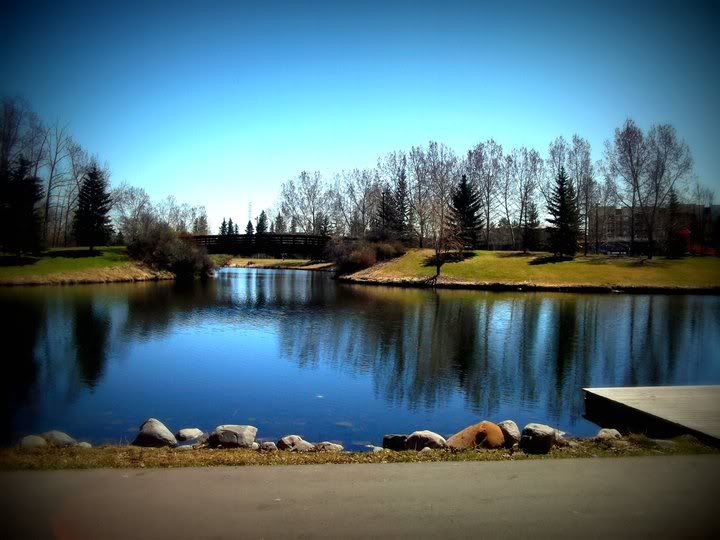 My life is like a river,
It seldom seems to slow.
It drags a branch or snags a tree,
And turns a bit, too slow.
 But so much flows without a care,
Trees and grass and sky.
A reflection made, and nothing more
It's gone, it has passed by.
 But you are where my river stops.
You are the nearby pond.
I take a drink from your clear blue,
Before I travel on.
 You're hidden behind the trees somewhere,
You breathe without a sound.
Most don't know this path I take,
It's hidden underground.
 I am the river with rushing feet.
You are my soul refreshed.
A steam does flow from me to you,
It's where I long to rest.
-JD
The Child in Me
 It seems a wonderment to me
Why some see ferries blue,
And other hearts are cold and dim,
And seldom guess a clue?
 I'm not for waving magic wands.
I dread the medicine show;
But ever in the heart of me,
I want a child to grow.
 A child can see a mystery
Without a thought or care.
A child can hold to other worlds,
Though never going there.
 In all of us a child grew,
Once upon a time.
Never let the child in you
Lose faith in perfect rhyme.
 Believe in all things possible.
Heaven's really there.
But only those with childlike faith
Will of its glory share.
 Jesus, keep this heart of mine,
Renewed through passing years,
Ever let me like a child,
Have hope beyond my tears.
-JD
  SECURITY
How close am I to my dear God?
No closer can I be,
For I am in the Holy place,
Secure eternally.
Walled about on every side 
And placed within the ark,
My name is written down in love 
And etched upon God's heart.
I'm sealed with his loving arms,
And pressed in purest gold.
I'm courted with sweet loving words;
The half yet still untold.
And over me a fountain falls;
A warm red flowing stream,
And I am washed from every sin;
My soul, a constant clean.
And angels songs are everywhere.
God's strength upholds their wing.
And I am held in flight by them.
My soul can ought but sing.
How close am I to my dear God?
No closer can I be,
For I am resting in his Son,
And He is one with me.
-J.D.